Photo shoot of the hosts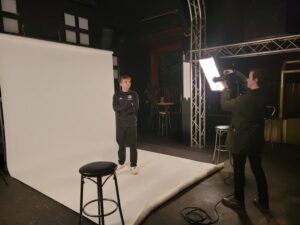 On January 28, 2022, the Lueneburg celebrity photographer Paul Vogt asked the referees of SV Eintracht to the Bardowick event factory for a photo shoot.
Linked to this was the handing out of the new adidas tops, which could immediately be put in the right light.
In the photo, top model and young referee Max Hofmann is being photographed. The pictures will be published shortly on Instagram and here on the homepage.
Not only can they whistle, they're also really beautiful!