International Referee-Cup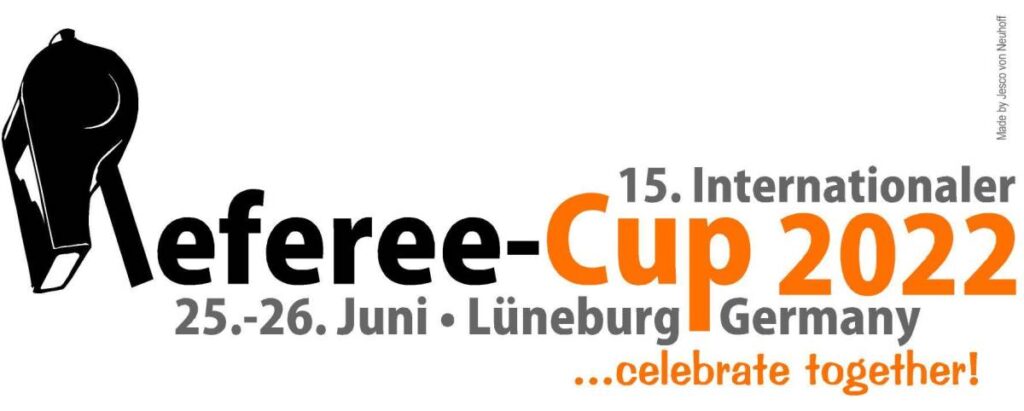 Dear referees,
come and join us at the 15th International Referee-Cup of SV Eintracht Lueneburg!
One year late, we would like to build on the successes of the previous tournaments since 1985 and are happy to take on the efforts of such a large event again to experience a few nice hours together with many colleagues.
In addition to the sporty and fair contest, we aim to encourage communication and the exchange of ideas between colleagues near and far, whether FIFA or County Class Referee.
The referees of the SV Eintracht Lueneburg would be very pleased to welcome new faces amongst our friends and "regulars" and we will ensure that the tournament weekend is enjoyed by all and becomes a great event to remember.
As it is the end of the season, attending the tournament may also be an ideal opportunity for the referee groups to extend their time here and take a holiday in our beautiful region. We are more than happy to help you plan a tourism program for you.
Up-to-date information about the tournament and the referees of SV Eintracht can be found on the homepage, on Facebook and on Instagram.
Come to Lueneburg – it's worth it!
Oliver Vogt