The Luenepost reports…
On December 11th, 2020, Eurosport and Magenta-TV reported live from the match of the women's Bundesliga from the venerable stadium on Hafenstrasse, which the former Bundesliga club Rot-Weiß Essen also uses as a home. SGS Essen (6th) met the multiple German champions, European cup and cup winners Turbine Potsdam. And in the middle of it all was SV Eintracht in the person of Celina Boehm as assistant referee at the side of the newly appointed FIFA referee Franziska Wildfeuer (Lübeck).
In the run-up to the match, Lünepost spoke to the 23-year-old student: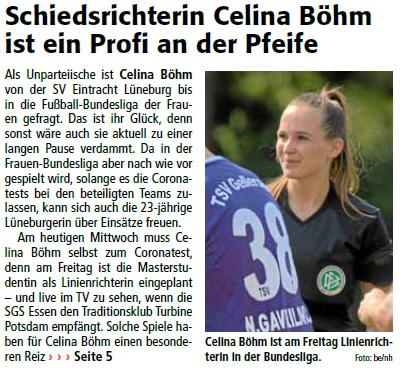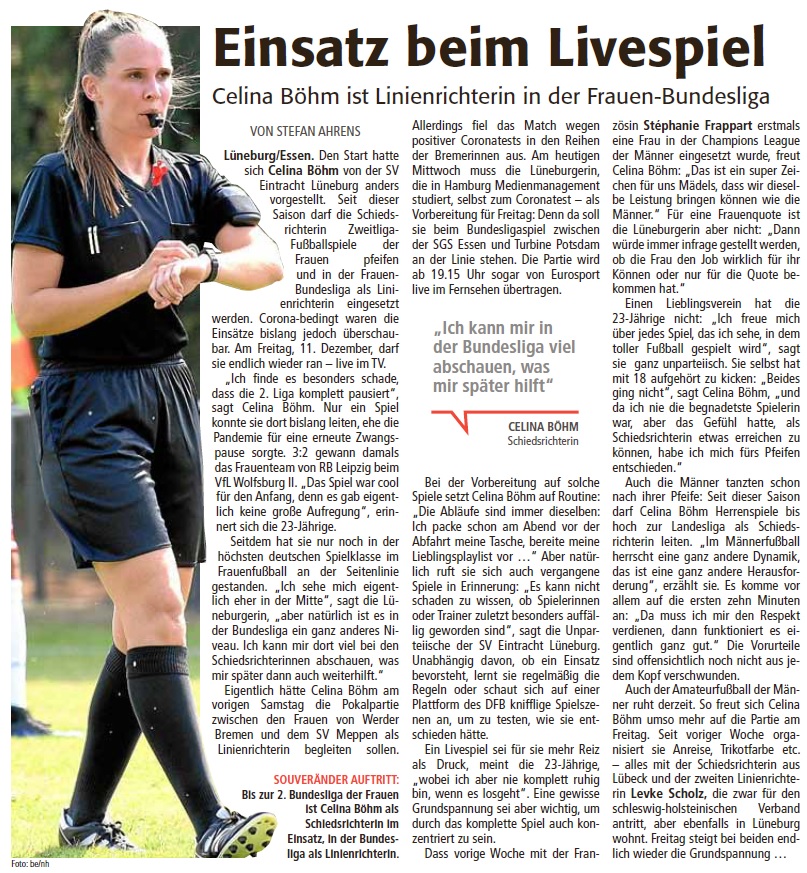 SV Eintracht would like to thank the Luenepost for permission to publish!
(December 12th, 2020)