Promotion to the district (7th) league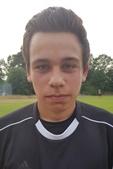 At the age of 16, he made it: SVE referee talent Jan-Erik Ramm will officiate the men's district league (7th league) games starting in the 2018/19 season. After successful examination he was nominated for the new league.
Wonderful – let's see where the career is going on!
(May 10th, 2018)